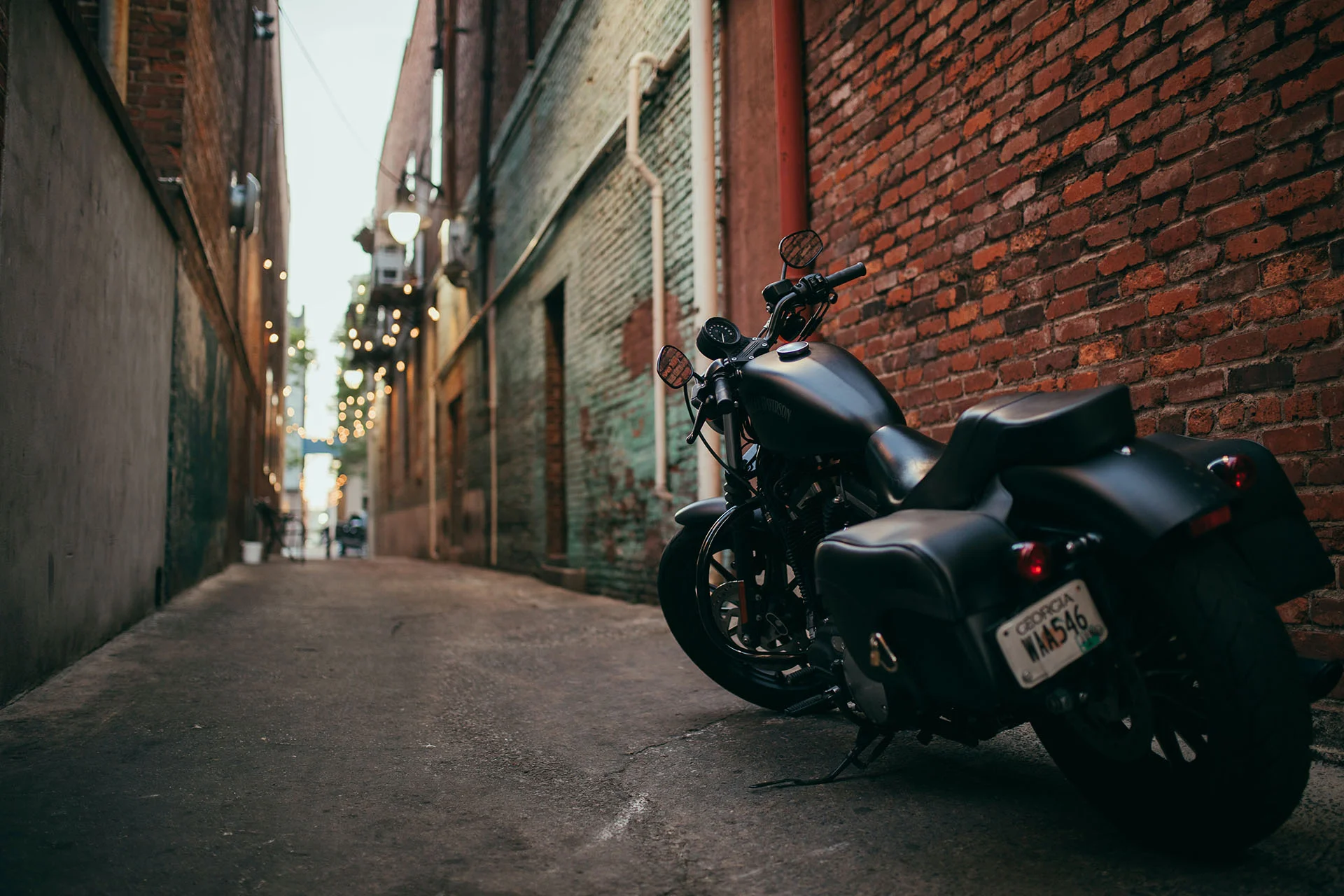 Lease a Harley: A Step-by-step Process
Are you still daydreaming of that gorgeous Harley you once saw roaring down the road? Wondering how to get your hands on one today? Look no further because we have you covered. Buying your dream Harley Davidson is not the only way to get a bike. Many people will lease a Harley Davidson motorcycle due to the exorbitant expense of premium bikes. It is crucial to understand this because if you want to buy a motorcycle, you may have to assume the existing lease or loan deal. So, how can you take over a motorcycle's payments? You will need to prove you have a good credit record for the business you will be repaying before taking over any payments. You will be able to chat with the salesperson about switching over their payments once you have been accepted.
Purchasing a Motorcycle Lease
Let us begin by discussing taking over a motorcycle lease. This is because it is more difficult to do. There are several unique aspects of leasing that you should be aware. Thankfully, most bikes are no longer on lease. This implies you are less likely to stumble into these problems.
What is a Motorcycle or Bike Lease?
he best way to conceive of a motorbike lease is as a lengthy motorcycle rental. The leaseholder will pay the motorcycle leasing company once a month. This is something they will do for the term of the lease. This is not financing for the bike. You are not buying the automobile with your payments; rather, you are renting it for a set length of time. Since you are not paying the whole cost of the motorcycle, leasing is generally the most cost-effective option. This means that your monthly payments will be at a reduced rate. Those on leases will frequently switch between different motorcycles. They can lease a new Harley Davidson motorcycle after returning the old one. It is a fantastic method to always have a brand-new motorbike on hand.
Will I Have Ownership at the Expiration of The Lease?
It is determined by the lease. However, you will not have outright possession of the motorbike at the end of the lease in any event. Leases are not loans, as we just stated. The vehicle is effectively rented to you. You may have the option of buying the motorcycle outright at the end of the leasing period. This will be for a lower price. If you do not buy the bike outright, you will have to relinquish it to the business that rented it to you. You may face small charges to compensate for the wear and tear of the motorbike upon returning it. Motorcycles, on the other hand, are less likely to be involved in accidents than larger vehicles such as RVs. If there is a charge, it will most likely be a minor one unless the motorcycle is severely damaged. This holds true whether you have your own lease or take over the lease of someone else.
What Types of Motorcycles Can I Rent?
Several convenient locations throughout the world stock a wide range of motorcycles. For further information, look online or contact your local Harley-Davidson Authorized Rental dealer. You can also try to choose from a wide range of existing models.
What is the Best Place to Rent a Harley-Davidson Motorbike?
There are dozens of convenient sites worldwide where you may lease a road bike for your vacation, lengthy trial ride, or during the service of your road bike. Let us go step by step to getting a lease for your dream Harley that best fits you.
STEP 1: Selecting a Motorbike Leasing Deal
The first step is to select a road bike that is appropriate for your lifestyle and finance. On several Harley Davidson lease pages, you will be provided with numerous ways for you to look for motorbikes to help you with this process. Harley's main search asks for your postcode so that they can show you which dealers are offering you a motorbike lease near you. These dealers will come first in your search results. You can also choose the make and model if you know which motorbike you want. If you do not have a specific bike in mind, try one of the other search choices, such as body style or price range (Note: When searching by budget this will show prices on set terms and mileages, changes to any parameters will affect the monthly cost).
STEP 2: Locate a Harley Davidson Private Lease Near You
Brokers are not allowed to promote on Harley's leasing sites. Since all of the discounts on their pages are posted by franchised primary dealerships, this procedure has been made simpler for you.
STEP 3: Decide on a Term and Distance.
Since the period and mileage of your lease have an impact on your monthly rental, it is critical to thoroughly assess your needs before signing your contract. To prevent extra mileage fees at the conclusion of your contract, you should strive to predict the distance you will drive as accurately as possible. We understand that even if you make the effort to choose the optimal term and mileage for your needs, things can change mid-contract; in this situation, we recommend contacting the loan business.
STEP 4: Obtaining Funding
After you have made all of your major decisions and the Harley Davidson financial company has offered you a price that you like, they will ask you to fill out a finance application. Personal information, such as name, address, and job history, is frequently required on the form. The lending firm may occasionally ask for additional documentation to back up your application, such as financial records or proof of residence.
STEP 5: Place Your Lease Harley Davidson Order
The dealership will then order your motorbike if your financing application is approved. Distributors may have various procedures in place, but they will normally ask for confirmation in the form of an application or a verification code, asking if you want to go ahead and order your leasing motorbike.
STEP 6: Receive Your New Motorbike's Delivery.
Deliveries to any address in the British Isles are free (unless otherwise noted); shipments to Northern Ireland are only to the closest ferry station in the British Isles. Your motorbike is likely to be delivered on a trailer or transported by a delivery firm. On the arrival of your machine, we advise that you perform the following checks:
Look for blemishes, missing accessories, your warranties and maintenance book, alloy wheels, and other damage. We recommend declining delivery and not signing the delivery note if any of these are not as requested. If it is a trivial issue and you still want to accept the bike, we recommend noting it on the shipment and informing the dealership.
Check the mileage; if the motorcycle was ridden to you as means of delivery, it may have hundreds of miles on it; write this on the shipment so it does not deduct from your agreed amount.
STEP 7: Maintaining the Condition of Your Leased Motorcycle
You must maintain the motorbike to a satisfactory extent throughout the period of your contract, which includes following the service schedule and maintaining the bike roadworthy. At the start of the lease agreement, please review the limitations in the handbook. If you want to include the cost of keeping the motorcycle in your monthly rental, maintenance contracts are available; please inquire at the time of quotation.
STEP 8: Contract Termination
If you want to lease another motorbike towards the end of your contract, we recommend starting the procedure three months before the end date. This will ensure you have a motorbike in time for the return of your current bike. Contact your Harley Davidson lease company to examine your alternatives if you want to retain your current lease bike for a longer period. We recommend that you take detailed images of your present motorbike before returning it, which in most cases will be free of cost collection.
STEP 9: What if Things Do Not Go as Planned?
I can no longer afford the payments.
To avoid harming your credit record by missing installments, we advise you to contact the motorbike leasing company immediately. Most financial organizations offer sections that may assist you in determining the best way to quit your lease or set up repayment plans.
What options do I have if I no longer want to lease a motorbike?
The majority of motorcycle lease companies will let you return the bike if you pay a cancellation fee. Which in most cases is 50 percent of the outstanding rentals; however, this varies from one leasing business to another.
Final Note
We hope you found this article helpful, and we strongly advocate bike leasing as a cost-effective option to ride a great motorbike at a lower monthly cost. Harley Davidson has been at the top of the motorbike industry for decades. Therefore, it makes sense that they are the ones offering all kinds of lease options for their motorcycles. Harley Davidson lease specials are simply Harley's way of saying that they will not leave anyone behind!
APPLY NOW