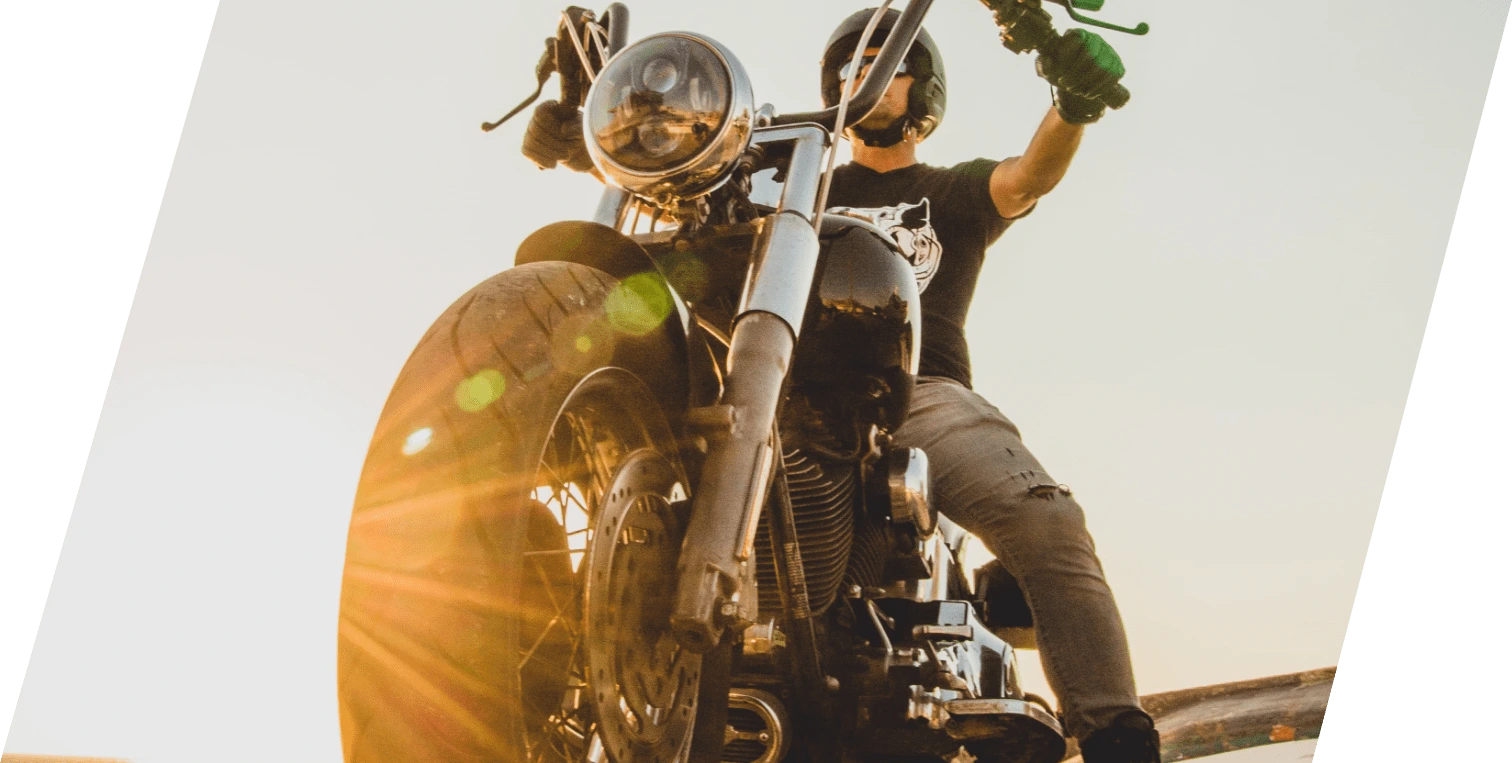 How Does Motorcycle Leasing Work?
If you want to roar down the road on a motorbike, you do not always have to buy a new or used bike - you can acquire a motorcycle lease. Renting a motorbike is a cheaper option to get on a bike, but owning a motorcycle could save you money in the long haul if you want to keep it for the foreseeable future. Buying a motorcycle with a credit card or using home equity are only two choices for a motorcycle lease or loan, so we will go through all of your options to help you make the right decision.
Leasing a Motorcycle is a Lot Like Leasing a Car
It turns out that you can lease a road bike. However, it is critical to understand what that involves. If you have ever rented a car – or even paid rent – you are already familiar with leasing.
The fundamentals of leasing are straightforward: a lender owns the bike, and you pay the lender for a set period of time, at an agreed-upon price. Motorcycle.com states that once that period is up, you will have a few options:
Return the motorcycle and walk away.
Purchase the motorcycle completely by paying off the residual value
Trade in the motorcycle for a newer model
Bad Credit Motorbike Leasing
Leasing is also an excellent choice for buyers with poor credit. According to Motorcycle.com, leasing a motorcycle is significantly easier than financing one. Therefore, if you are keen to get on a motorcycle but have poor credit, leasing may be a better option for you. That means that if you rent a bike and complete all of your payments on time, you could potentially enhance your financial history in the long run. A motorbike lease with negative credit, on the other hand, comes with significant fees. A bad-credit motorbike loan may be a better option, so weigh your options. Avoid "buy here, pay here" lots in any case — their vehicle equivalents have been known to impose excessive interest rates and surcharges, up to state limits. So make sure to browse through all the options you have. You can also check out Harley Davidsons' lease specials to find the perfect cruiser!
What Exactly is a Motorcycle Lease?
A motorbike lease, like an auto lease, allows you to drive the vehicle without purchasing it. At the end of the lease, you have the option of renewing the lease, returning the bike, purchasing the bike, or trading it in for another one.
Motorcycle leasing lengths normally run from 18 to 60 months, and you may be able to lease either a new or a used motorcycle.
Here are some additional specifics about motorbike leasing that you should be aware.
Unlimited mileage: Unlike a vehicle lease, which normally has a mileage restriction, a motorbike lease often does not.
Motorcycle leasing can be costly. You may be required to put down between 10% and 20%, and your cost of borrowing will vary based on your credit. In general, the better your credit, the cheaper your interest rate will be.
Availability: Motorcycle leasing through dealerships is uncommon in the United States, although it does exist. However, leases are also available via financing firms such as MotoLease, in addition to dealerships like Harley Davidson's financial lease.
Motorcycle Loan VS Motorcycle Lease
If you want to personalize your bike with multiple paint jobs, equipment, and modifications, all of which will certainly violate any lease, buying a motorcycle is your best option. If you intend to take your new bike on a cross-country road trip, be mindful of maintenance charges because a motorbike lease may not include a warranty.
Just like a car lease, mileage limitations and wear-and-tear might apply to a motorbike lease, so be careful to inquire about all lease restrictions. Perhaps the biggest reason to buy versus lease is when you know that the bike you have set your eyes on is the one for you therefore; you might as well buy it.
Leasing a Motorcycle: A Good Idea?
Leasing a motorcycle may seem strange given that bikes are traditionally used as toys rather than primary vehicles of mobility like cars. Paying lease payments on a toy may not make sense for most part-time riders, but it can work well for those who ride more frequently.On the other hand, if you are a first-time rider, it may be easier to lease a motorcycle, return it, and lease another than it may be to change your mind a couple of years later. If that happens, you would have to either sell the bike or trade it in.More precisely, leasing may appeal to riders who enjoy the idea of getting a new bike every few years. Furthermore, for riders who put many miles on their cruisers each year, leasing might be beneficial. Since they will be able to return the bike without needing to worry about reselling it at a much-depreciated value. However, if you buy a bike for a few years, put many miles on it, and then attempt to sell it, you might not receive much for it.To help you come to a decision, ask yourselves the following questions:
How often do you plan to ride it?
If you want to drive frequently, leasing a motorcycle will not fit right with you; instead, purchasing a motorcycle may be a better option because you will most likely receive insurance. On the other hand, if you know you will only drive it sometimes, why pay more for it?
How long do you plan to keep the motorbike?
If you know you just intend to keep the motorbike for a few years or if you constantly replace it, leasing is definitely the better option. If you want to commit to owning a motorbike for a long time, buying is usually the preferable option.
Do you wish to change your bike?
It is part of the motorcycling culture to customize your ride. You can want anything as basic as a chrome gear cap with a skull pattern, or you might want to change up the exhaust pipes.If you want to go all out with your accessories, buying is the way to go. When you lease a motorcycle, you must return it with all original parts and no extras.
How maintained do you keep your motorbikes?
If you rent a motorcycle, you must pay attention not only to the maintenance of the engine but also to its body. Excessive dings or rusted chrome may chew into your wallet in wear-and-tear charges when you turn in the vehicle.Leasing should be no problem if you take care of your bike and have a space in your garage for it. Another way to maintain the shine of your bike would be to wax and polish it regularly. If you cannot fulfill either of these requirements, buying is definitely a better option for you.
Where to Find a Motorcycle Lease
A motorbike lease, typically between 18 and 60 months, is obtainable via a motorbike leasing company. If you have a specific bike in mind, it is a good idea to call the showroom ahead of time to inquire about any potential leasing plans. Here are some places to begin:
Broward Motorsports: With many locations in Florida, this dealership sells a variety of power sport vehicles and may be able to assist you with motorbike leasing or financing.
Approval Powersports: This Michigan motorcycle store offers leases, as well as financing through its network of lenders, for used Harley-Davidsons. It is compatible with all credit profiles.
MotoLease: You can request a lease preapproval online or request that the company link you with one of its associate dealers around the country. MotoLease claims to work with any credit status and offers a 90% financing acceptance rate; nevertheless, with a $25,000 lease ceiling, some of the most expensive motorbike models may be out of reach.
You can also always search for motorbike lease deals/dealers near me on Google to find the right fit for you
Finding a Motorcycle Loan
Even if you believe you may be eligible for manufacturer financing, you should obtain loan preapproval offers directly from your bank, credit union, or online lender. Motorcycle loans are offered for lengths of up to 84 months, however, 60 or 72 months are more frequent.
Rates are normally higher than for auto loans, but affordable APRs are still available. Depending on your creditworthiness, you might fill out a single form at LendingTree and receive up to five loan offers from lenders.
Alternatives to Motorcycle Leasing
Cash
Why lease or loan if you know what you want and have the cash to get it without worry? Just keep in mind that you will have to pay taxes and levies on top of the motorcycle's sticker price.
Financing
For the reasons stated above, it may make more sense to obtain a motorbike loan rather than a motorcycle lease. However, motorcycle manufacturers frequently provide special financing to buyers with strong credit. For example, as of the present time, you can go through Harley Davidson's lease specials.
Balloon Loans
This loan combines characteristics of leasing and purchasing: Try out a bike for a specified period at comparatively affordable fees. Finally, if you wish to keep it, you can pay a lump payment or get a standard loan on the balance.
Conclusion
Whether you choose to lease a Harley or another type of road bike, the right fit for you ultimately relies on your unique situation, particularly your credit and driving habits. Consider your needs and develop a budget before deciding to lease. This can help you determine whether a motorcycle lease is a good fit for your lifestyle and finances, or whether you should pursue an alternative financing option instead.
APPLY NOW