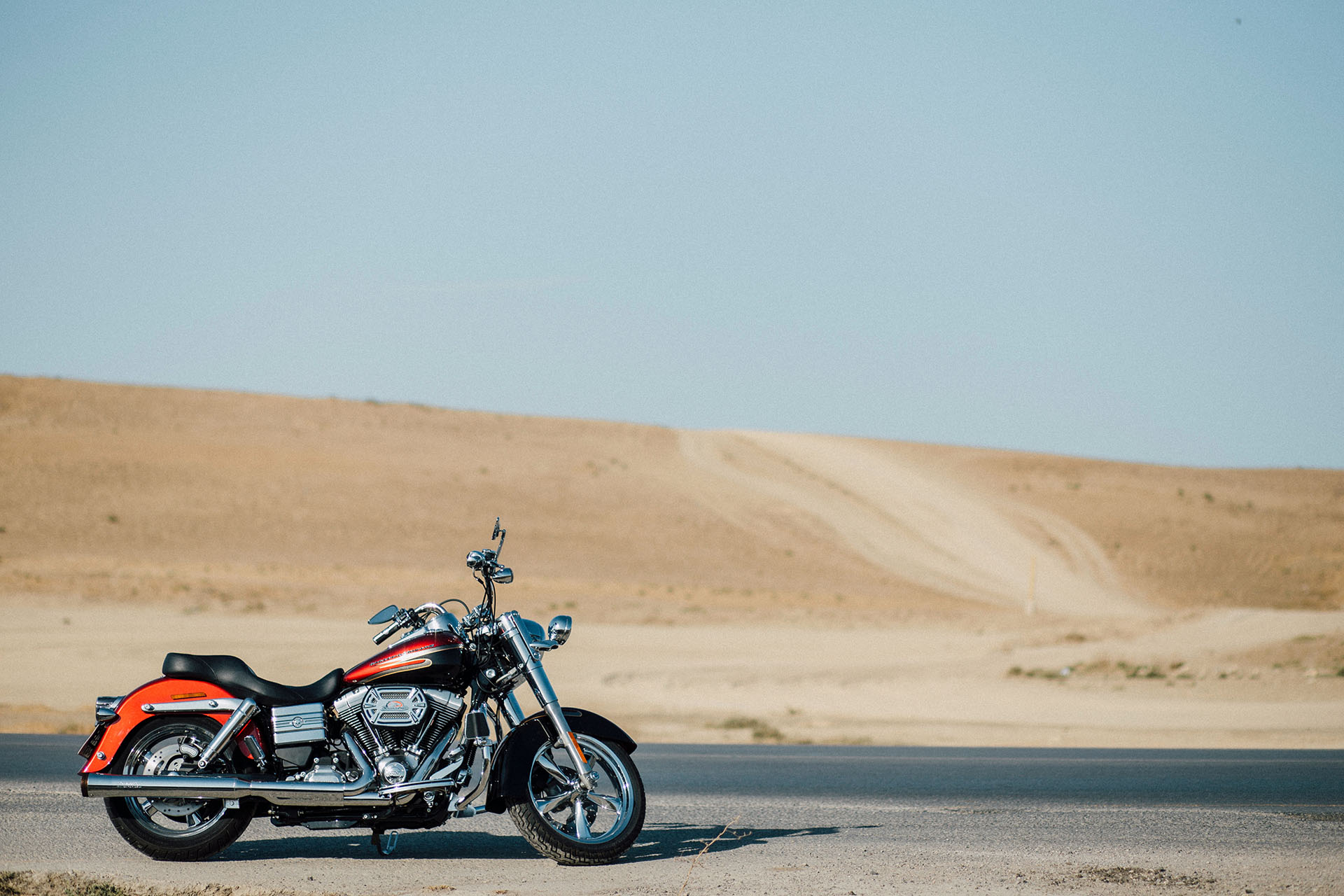 6 Signs of a Professional Motorcycle Lease Dealer
Finding a competent motorcycle dealer who can offer the option of both purchasing and leasing a road bike can be difficult. Dealerships should help you get started, whether you are a beginner or an experienced rider. Motorcycle retailers can serve as a resource for knowledge and a community center in addition to selling bikes. You are required to obtain a motorbike license if you do not yet have one. It will allow you to legally ride a motorcycle. If you ride a motorcycle or scooter, you will also need a license. To be licensed, you must pass both a written and a road exam. A friend or relative can also assist you in learning to ride. Contact your state's licensing office for more information. To start-off your search for your dream bike, here are some pointers to follow:
Research Dealers around You
Begin your search for dealers by going online. Allow the type of motorcycle you desire to direct you to the appropriate dealers. Inquire at multiple different sites. Can you purchase both new and used motorbikes? Inquire about the model you desire. Does the dealer offer its own funding? Inquire about their operating hours and maintenance procedures. Many trusted dealerships also offer Harley Davidson lease specials, so be on the lookout for this too. Make a note of any vendors who are unable to take your call. It is a red flag if a corporation is difficult to contact. Dealers who are difficult to reach will almost certainly cause you trouble in the future.
Examine the Testimonials
Check customer reviews after you have compiled a list of potential motorcycle lease dealers. It will reveal the standard of service you may expect if you purchase there. Reviews may even enlighten you about the store's product reliability. Any dealership with inferior items, exorbitant prices, or poor customer service should be avoided. Look into dealers who have a good reputation for customer service.Read these reviews carefully, as you would any other business. Recognize that disgruntled customers leave more reviews than happy customers do.
Visit the Dealership
It is time to visit venues and start buying or leasing a road bike once you have narrowed down your list. Speak with a sales representative if you locate a machine you like. Pay attention to how he or she speaks to you. Take note of their degree of expertise, friendliness, honesty, and prompt service. Trust is the most vital characteristic. Walk away if you do not feel comfortable trusting the dealership or the salesperson. When looking for a motorbike, the finest one should be your main priority because it is essential to receive high-quality service and the best deal. Nevertheless, with so many motorcycle dealers on the market, deciding which one is the best might be tough if you do not know what to look for. Some of the most crucial aspects to consider while choosing the finest motorcycle vendor are listed below:
International Reputation.

Whether acquiring a motorcycle for personal or commercial usage, it is vital to use the resources of a trustworthy motorcycle seller and shop for the best deal. There are various motorcycle dealers on the market and the reputation they hold is a deciding factor.

Licensing.

When picking a motorbike dealer, perhaps the most crucial item to consider is licensing. Check to determine if the motorbike dealer you are dealing with is licensed since this will validate their legitimacy and dependability. A licensed motorcycle dealer follows all laws and legislations and only sells genuine equipment, so you are safe.

Honesty.

Honesty is one of the most critical qualities of a reputable dealership. Your time and experience in a dealership should not be a game based on luck. If a customer care representative does not give you a clear explanation or hops from one problem to problem without thoroughly answering your queries, it could signal a variety of problems. It could imply a lack of comprehension, which is fine as long as they acknowledge it and supply the necessary facts. When it is used to cover up defects or try to sell you extras, on the other hand, it demonstrates that they do not regard your intelligence as a customer. The ideal strategy is to shop around and discover what other companies have to offer. One of the most important characteristics of an effective seller is honesty.

Parts Availability.

Ordering Harley Davidson parts and expecting them to show up on time was typical before the pandemic. If competent dealerships held inventory of the most frequently requested items, consumers will not have to stand in line for them to become available. Often when sought to order OEM Harley Davidson parts at several dealerships, the answer was usually a disappointing one and being told that they would be unavailable for yet another month or more. On the other hand, the same merchant was eager to point out that more costly non-Harley parts were readily accessible.

Experience n Dealership.

Another important element to consider before choosing the best motorbike dealer is the vendor's experience. You want a motorcycle dealer who knows a lot of other dealers and has a firm grip on the industry since they will be able to locate the best motorcycle deal. The length of time a motorbike dealer has been in business is usually utilized to gauge their market experience. A long-established motorcycle retailer is one you can rely on to deliver exceptional service. Since they have been in the market for so long, they have credibility and are certain to be there whenever you require them again.

Payment Methods.

You ought to be familiar with the various payment alternatives before purchasing an item. Inquire about an EMI system's availability. If an EMI is involved, you should be informed of the deposit, interest rate, and installment length, among other things. All forms of payment are acceptable, including cash, Credit Card, Visa Card, Financing Available, and Master Card.
Select a Motorcycle Leasing Company
Examine their bikes once you have determined that you have discovered a good dealership. A dealership may allow you to have a trusted mechanic inspect the motorbike before you buy it. Your request will be accepted if you have selected a good shop. You may be confident in your purchase once you have located a reputable dealer and a bike in outstanding mechanical condition. Other questions to ask yourself when choosing a motorcycle leasing company motorcycle leasing company:
Is your town home to a motorcycle showroom?
While it may be tempting to ride 100 kilometers in search of a better deal elsewhere, this becomes a hassle if the motorcycle requires maintenance, much alone a basic service. This holds true for both new and used motorcycles.
Are the proprietors and employees motorcycle enthusiasts?
People who have never ridden a Harley Davidson or other brands of motorcycles cannot comprehend them. They do not understand how riders and motorcycles interact, and all they can do is pitch machines. Motorcyclists recognize that it is a way of life.
When did they start selling motorcycles?
A motorcycle is a beautifully tuned piece of machinery. It is worthy of respect because it requires precise care, particularly when brought to its extremes. Setting up motorcycles for contests requires years of experience.
The operation of the motorcycle workshop of your dealer?
Otherwise, the bike dealer may be hiding something they do not want you to see. Dirt can get into a bearing, causing it to seize. How can you be confident in your wheels if there are bits and pieces all over the place?
Is the motorbike dealer, both new and secondhand, a member of the community?
Motorcycle racers, both amateur and professional, rely on local networks to succeed. They are bike people if a motorcycle dealership invests in the motorcycling community. If not, you now know what to do.
What are their consumers' opinions of them?
Online reviews can be of great help. However, make sure you know how to avoid fake reviews. Instead, attend events and listen to what riders have to say. Here is a great idea. The spare parts and accessories section is the place where customers talk, keep your ears wide open! Do people enjoy riding motorcycles or is it just a task?
You do not have to ride your bike home.
Request delivery if you like to be acclimated to the motorcycle on your local streets without being monitored by a dealership full of people. Good dealers will gladly comply without making you feel uncomfortable.
Final Recommendations
If you are satisfied with everything above, you can go to the store and buy or lease a road bike that meets your budget and accomplishes your goal. While there is no foolproof way to guarantee a wonderful experience for everybody, in every setting, every time, the list above emphasizes a tried and tested holistic approach that will help you along the way. Everyone's experience will be unique in the end, but if all works well, they will all wind up with a new motorbike and a memorable adventure.
APPLY NOW