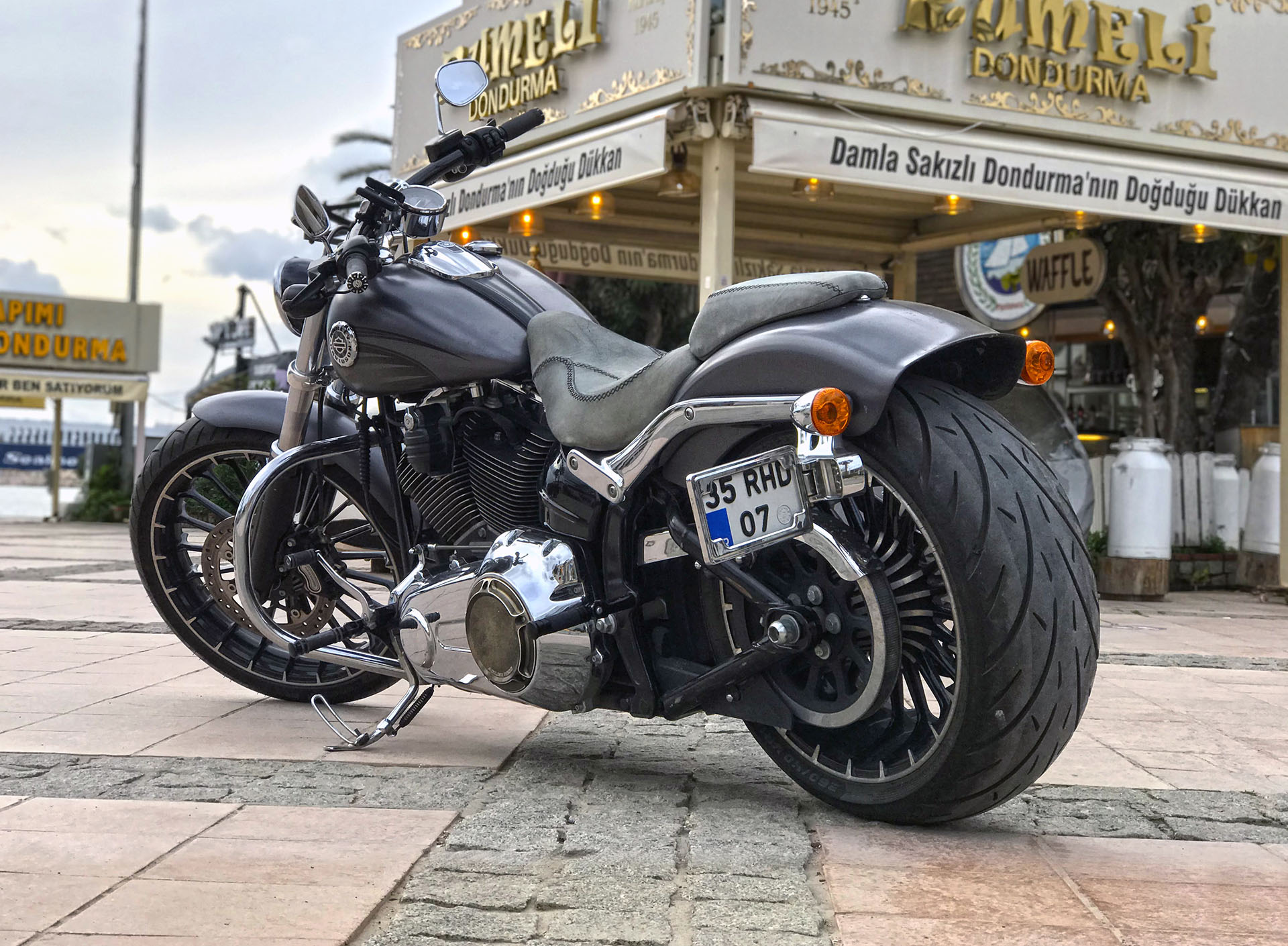 7 Characteristics of a Reliable Motorbike Leasing Company
Riding a motorcycle gives you a sense of liberation, but paying for one does not. A motorbike can cost upwards of $3,000, far more than most people can afford all at once. You may rent a road bike and make monthly payments to stretch out the costs of the trip (with interest). Is it true, however, that good credit is required to lease a motorbike? There is no requirement of a minimum credit score to obtain a lease for a motorbike. The higher your score, though, the more likely you are to obtain favorable rates and terms. In general, a stronger credit score means a lower rate of interest on your lease, which means less money paid on interest and fees over the lease's term. Ride along as we touch on all the characteristics you should be keeping an eye on to find a credible motorbike leasing company.
Make Sure the Motorbike Leasing Company of Your Choice is Licensed

The most important factor to consider when choosing a motorcycle dealer is licensure. Make sure the motorcycle dealer you are dealing with has a license. Since this will confirm their validity and dependability. You are safe because a certified motorbike dealer observes all laws and only offers genuine equipment.

Conduct Thorough Research for Local Motorbike Lease Dealers.

Go online to start your search for vendors. Make sure they have the type of motorbike you want to buy to lead you to the right dealers. Inquire at several different locations. Is it possible to buy both new and old motorcycles? Inquire about the specific model you want. Is the dealer able to provide its own funding? Inquire about their maintenance processes and operation hours. Many reputable dealerships also offer Harley Davidson lease specials, so keep an eye out. Any vendors that are unavailable to take your appointment should be noted. If contacting a company is difficult, this is a red flag. Difficult-to-reach dealers will almost probably cause you problems in the future.

How Have Customers Reviewed the Dealer?

After you have generated a list of possible motorbike lease dealers, read customer reviews. It will show you the quality of service you may anticipate if you make a purchase there. Reviews may also provide insight into the company's product reliability. Any store with subpar merchandise, outrageous prices, or bad consumer service should be disregarded. Look for vendors with a good customer service reputation.

The Reputation in the Market

It is critical to use the expertise of a reputable motorcycle vendor and shop for the best bargain when purchasing a motorbike for private or business use. On the market, there are numerous motorcycle dealers. When looking for a motorcycle, the best one should be your primary goal because receiving high-quality service and the best deal is critical. However, with so many motorbike dealers to choose from, selecting which one is the ideal might be difficult if you do not know what to look for. The following are some of the most important factors to consider while selecting the best motorcycle provider.

How Readily are Motorcycle Parts Available at the Dealership?

Prior to the epidemic, ordering Harley Davidson components and expecting them, to arrive on the schedule was commonplace. Customers would not have to wait in line for the most commonly requested items if competent dealerships kept inventories of them.

Experience in the Motorbike Leasing Market

Another factor to think about before selecting the best motorcycle dealer is the company's competence. Because they will be able to identify the finest motorbike offer, you want a motorbike lessor who knows many other dealers and has a good grasp on the sector. A motorcycle dealer's market experience is usually measured by how long they have been in business. You can trust a long-established motorbike retailer to provide excellent service. Credible motorbike dealerships have a reputation to maintain. Thus, will be there whenever you need them again because they have been in the marketplace for so long.

Payment Options Available with the Dealer

Before purchasing an item, you should be aware of the numerous payment options. Inquire about the availability of an EMI system. You should be notified about the initial payment, interest rate, and installment length, among other things, if an EMI is involved. Cash, credit card, visa card, financing available, and master card are all acceptable ways of payment. A credible motorbike lease dealer will have a number of payment options readily available for you.
Select a Motorcycle Leasing Company
Once you have concluded that you have found a good dealership, inspect their bikes. Before you buy a motorcycle, a dealership may permit you to get it inspected by a trusted mechanic. If you choose a good shop, your demand will be accepted. Once you have found a reliable dealer and a motorbike in excellent mechanical condition, you may feel confident in your decision to lease. Some other things to ponder on when finalizing a motorbike leasing company to indulge in:
Are they honest and transparent with you?
One of the most important aspects of a successful dealership is honesty. Your time and satisfaction at a showroom should not be seen as a game of chance. It could indicate a multitude of issues if a customer service agent does not offer you a clear explanation or jumps from one problem to the next without properly answering your questions. It could indicate a lack of understanding, which is fine as long as they admit it and provide the appropriate information. When it is used to hide flaws or try to upsell you on extras, though, it shows that they do not value your knowledge as a consumer. The best approach is to shop around and see what other businesses have to offer. Honesty and transparency are one of the most critical attributes of a successful seller.
When did they start selling motorcycles?
A motorbike is a finely tuned piece of equipment. It is deserving of respect because it necessitates meticulous attention, especially when pushed to its limits. Years of experience are required to set up motorcycles for competitions.
What do their customers think of them?
Adding to the point earlier mentioned, online reviews can be really beneficial. Make sure, though, that you understand how to spot false reviews. Attend events instead and pay attention to what motorcyclists have to say. This is a fantastic suggestion. Customers converse in the replacement parts and accessories department, so keep your ears open! Do consumers love riding motorbikes or do they consider it a chore?
Does the dealership have a proper motorbike workshop?
Otherwise, the bike vendor can be concealing something you do not want to see. Dirt can clog a bearing and cause it to seize. How can you have faith in your bike if there are snippets scattered all around?
Are the owners and workers motorbike riders?
If the owners or workers are motorbike enthusiasts themselves, it is likely that their competence level will be high. As anyone who has never ridden a Harley Davidson or other motorbike brand, simply cannot comprehend these machines. They have no idea how motorcyclists and motorbikes communicate, and all they know is how to sell machines. It is a lifestyle for motorcycle riders.
It is Finally Time to Visit the Dealership
Once you have narrowed down your options, it is time to start visiting locations and purchasing or leasing a road bike. If you see a machine you like, contact a sales representative. Take note of how he or she addresses you. Consider their level of competence, politeness, honesty, and promptness. The professionalism and knowledge of the sales representatives should give you confidence. However, the most important attribute is trust. If you do not feel confident in the dealership or the salesperson, walk away. It is better to go to a different motorbike leasing company rather than have a bad experience with the first one. Exploring the options is your right and exercising it is not a bad thing.
To Sum It Up…
When you lease a bike, you usually do not have to make a down payment. Your monthly payments will be lower as well, and the majority of repairs will be reimbursed by your guarantee. Leasing also allows you to exchange your motorcycle for a different model when the lease period expires. The disadvantages of leasing include early mileage fees if you exceed the specified limit, greater insurance expenses, and no chance to customize the bike. To determine which choice is best for you, you must first examine your financial circumstances. In any case, you must properly ensure and care for your motorbike while it is in your custody. The duration and experience of the time of your lease are highly dependent on the competency of the leasing company you choose. We hope this article helps you to narrow down your list, so you can finally take the next step towards getting on the bike you have always wanted.
APPLY NOW