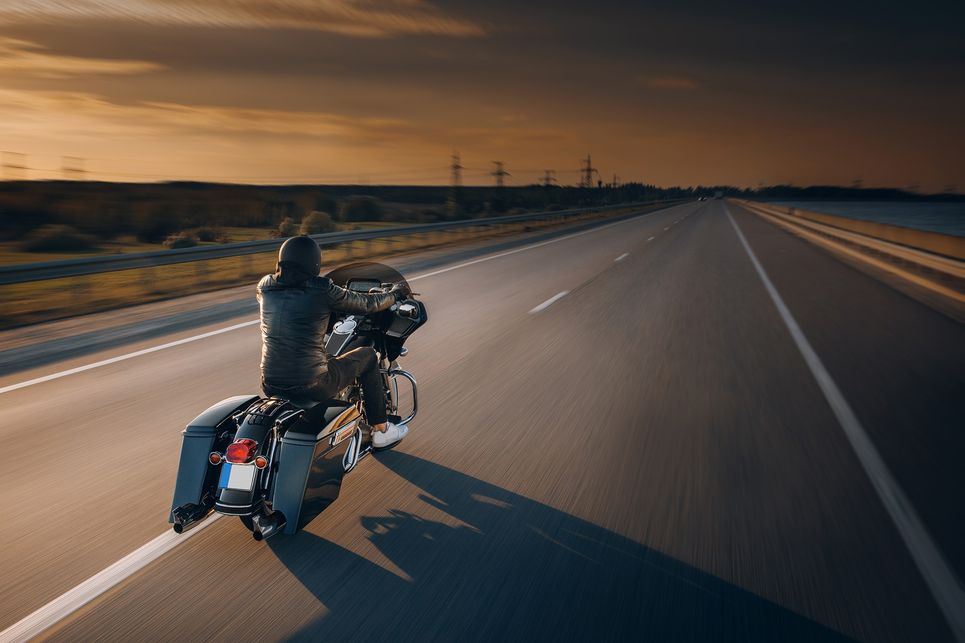 6 Benefits Of Buying A Used Motorcycle
Let's say you are driving somewhere and encounter a heavy traffic jam, and if you had a bike, you could easily navigate through it. Owning a bike can make traveling easier for you. Although bicycles are the perfect travel companion, some of us are not so fortunate to afford that luxury. It is where the option of purchasing a used motorcycle comes to the rescue.
Is Getting A Used motorcycle Beneficial?
The following query is probably racing through your mind, "Is getting a used motorcycle that advantageous?" The answer is yes.
Do you truly believe that everyone would have the opportunity to ride a high-end motorcycle if it weren't the option of purchasing a used motorcycle? We are listing down the top 6 benefits of a used motorcycle.
Not Very Expensive
We are living in 2022, where everything has gotten quite expensive. There is a big price tag attached to everything. If you go out to get some basic grocery things, it is going to cost you a lot. In such circumstances, getting a brand-new bike can be difficult, but the option to buy a used motorcycle opens the door to owning a bike for many people around the world.
This way, you don't have to stress as much about your savings, as it s convenient. Moreover, purchasing used bikes won't cost you a lot, and you can get any model is pretty affordable rates. Hence, it counts as another major benefit of it, and you have to pay very less upfront.
Don't Have To Worry About Devaluation
Purchasing a new vehicle can be exciting. You can't wait to feel the smoothness of the ride as soon as you get the keys to your automobile. But with excitement, there are some stressful factors attained with it as well.
New motorcycles depreciate rapidly. During the first two years of ownership, motorcycles can lose roughly 20% of their value. Unfortunately, you probably won't get your money back if you buy brand-new and need to sell your bike within that time frame. Whether you intend to retain the motorcycle for a long time or sell it, used motorcycles are frequently a sound investment when it comes to repairing them.
A Wider Range Of Components
When looking for a used motorcycle, you will discover a wider range of components and accessories. No matter what model you have purchased, you can easily get its parts or components from any nearby market. It counts as a great benefit as well.
Browse bikes with various sizes and specifications, including recent models and vintage ones, and get the parts and accessories without hassle. You can also use aftermarket components with used equipment to perform restoration or repairs. Compared to OEM components, aftermarket parts are frequently less priced, offer a wider variety, and are more readily available.
Learn How To Repair On Your Own
Getting a used motorcycle has its perks, but it can be challenging. As the bike would be used, it can raise any kind of repairing issue or problem at any time. Even sometimes, it happens without any indication. However, this tiny little drawback also adds points in your favor too. This way, you will learn a lot about motorcycle repair on your own.
A used bike is an excellent alternative for learning your repair skills if you're willing to do so. You may save money and increase your experience and skills by performing simple maintenance tasks like changing the oil, air filter, coolant, and chain on your own. It will only save you trouble and lots of money.
Easy Customization
Buying a used motorcycle gives you the chance to remodel your bike exactly how you want it. Get as funky as you want to, overlook any design and tear to the unit and make it look more appealing and enthralling.
Whether you want a custom paint job or you're experienced enough to rebuild it completely, you are allowed to with your used bikes. Be it the minimal changes like replacing the horn, the paint, or the seats, or doing some massive upgrades like changing the engine or the wheels. You can easily customize your used bikes. In short, this way, you will have the chance to start fresh and make your bike completely one of a kind.
A Higher Resale Value
When you buy a new bike, and after using it for some time, it is pretty natural to get bored of the vehicle. During that time, if your eyes lock around a new model, you immediately consider selling the current one and purchasing that one. But, when you go to the market to sell a used motorcycle that you bought just a few months ago, you will get peanuts in return. There will be a massive difference between the amount that you spend and the amount that you get from selling it.
However, you will easily be able to recoup more of what you spent if you intend to get your hands around a used bike and then sell it after some time. By purchasing a pre-owned two-wheeler, you can avoid experiencing early depreciation and increase the value of your sale. After accounting for any upgrades, you still stand to make a greater profit.
Final Word
In this fast-paced era, getting a fancy-looking motorcycle for yourself is merely a dream. But anyone can get closer to it without stressing about savings. Buying a used motorcycle is the best option for the ones who can not afford a motorcycle. In this way, you can easily ride around your town on a ravishing model without paying tonnes.
Purchasing a used bike is a decision that you will never regret. It has indisputable advantages whether you opt for long- or short-term ownership. However, if you were still confused if going for a used bike was a wise decision, these six major benefits might have changed your mind.
Now, visit horsepower and get any model of used motorcycle for you at easy rates. They are the best ones in the market and provide the most transparent motorcycle leasing services. So what is the wait? Get the keys to any bike within seconds!
APPLY NOW